The Treatment Lotion Hydrating Mask
Portable sheet mask for a concentrated surge of
hydration and energy
This innovative sheet mask is infused with a full ounce of
The Treatment Lotion's energizing vitality in each application.

With Japanese skin-hugging technology and millions of micro fibers that deliver a concentrated surge of healing hydration, this mask visibly plumps and energizes for a healthy-looking glow in minutes.
THE NEW TREATMENT LOTION-INFUSED MASK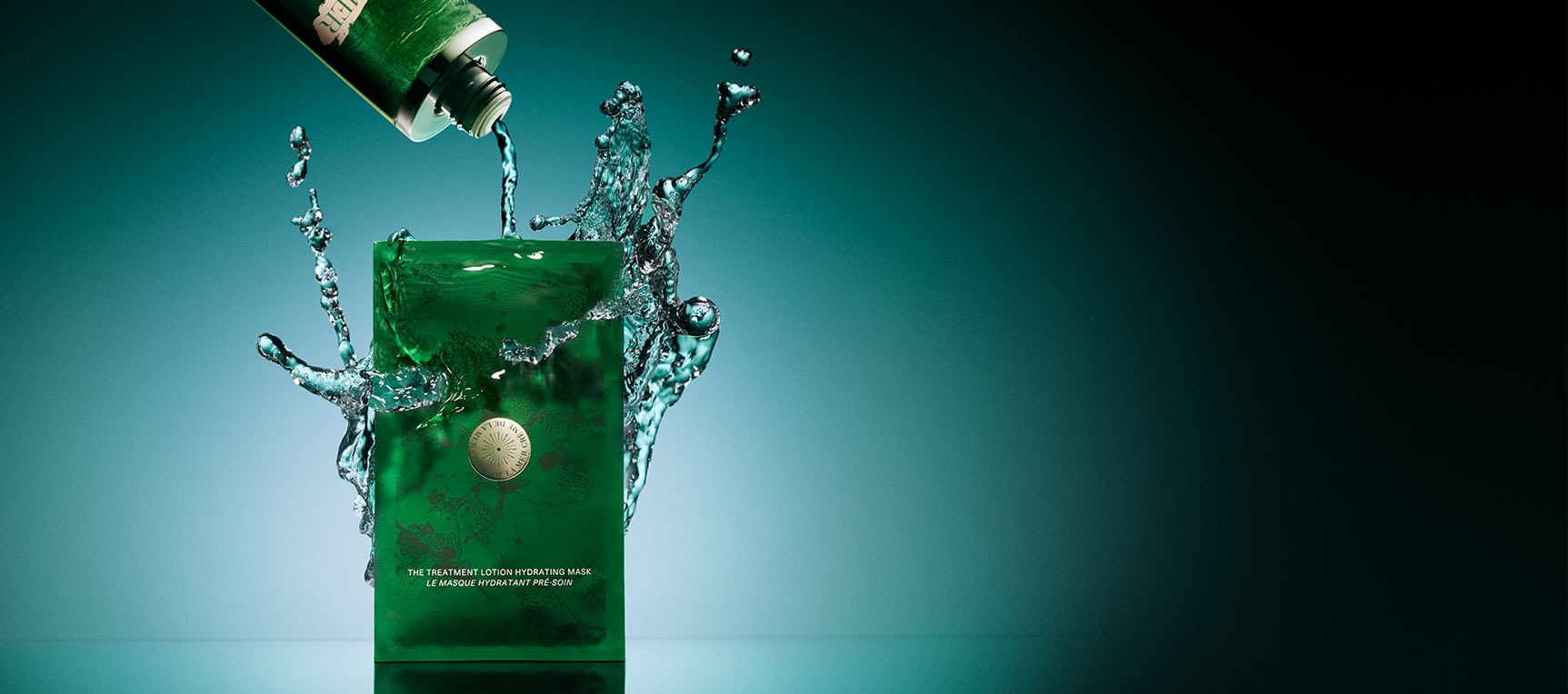 ONE BOTTLE IN
EVERY BOX
There's one full bottle of The Treatment Lotion in each box
of The NEW Treatment Lotion Hydrating Mask.

MATCH MADE IN
HYDRATION
The NEW Treatment Lotion Hydrating Mask and The Treatment Lotion
The new power pairing that delivers even more energizing and hydrating benefits
when used together. Prep skin with The Treatment Lotion first, followed by
the healing hydration and radiant energy of The NEW Treatment Lotion Hydrating Mask second.

Learn More
MIRACLE BROTH™

The cell-renewing elixir at the heart of La Mer
is formulated with hand-harvested sea kelp and
other nutrients and minerals unlocked via a
natural fermentation process. Surging with
vital energies, Miracle Broth™ empowers the
five facets of healing – moisture, regeneration,
soothing, smoothing and radiance – helping
bring skin back to its healthiest center.

MICRO FIBER
TECHNOLOGY

The perfect partner to The Treatment Lotion
infusion, this mask is made of millions of pure
jet-spun fibers heralded for its softness and
exceptional skin-hugging properties, driving a
concentrated surge of healing hydration deep
into skin.

THE REVITALIZING
FERMENT™

Deep sea hydration in a fusion of algae and
73 sea minerals to revive and replenish
skin cells.
HYDRATE ON THE GLOW
Healthy, hydrated skin at any moment.